Five Stockholm health tech innovations for a brighter 2018
Published in cooperation with The Local Client Studio.
Thanks to a high level of digital maturity, the Stockholm region is primed to lead the health tech revolution.
Sweden's current government has pledged to 'be the best in the world at using the opportunities offered by digitalisation and eHealth' by 2025 and, in Stockholm, there are signs that goal will be achieved.
For one, Stockholm County Council recently began the procurement process for the designing and implementation of an entirely new digital platform to replace today's fragmented jungle of electronic health records and outdated software with a new, more modern and flexible system. With an expected total cost of 2.2 billion kronor, the new initiative is the organisation's largest IT investment ever.
2018 will also be the year that patients living in Stockholm County can access digital versions of test results, appointment bookings, and doctor's notes on the web using Bank-ID, Sweden's electronic identification system.
Furthermore, work is underway on an app for Stockholm's online health portal "1177 Vårdguiden" with the aim of making it easier for residents to navigate the healthcare system and book a physical or virtual appointment with a general practitioner.
Perhaps the best-known example of digital innovation in action is Stockholm-based telehealth startup KRY, an app that connects patients with doctors for digital consultations, diagnoses, and treatment.
Sanna Westman, investment manager at venture capital firm Creandum, predicts that more companies will follow in KRY's trailblazing footsteps in 2018.
"KRY will continue to drive the digital health development agenda, and I believe we will continue to see more companies popping up in their wake," she says.
Westman is also hopeful that 2018 will be the year we see more solutions aimed at helping people to manage their mental health, an area often neglected by healthcare systems around the world.
"Mental health is a growing issue worldwide, and I'm very excited for new ways of tackling this as it will have a major impact for both individuals and society."
Without further ado, these five Stockholm health tech innovations look set to beckon in a brighter 2018 and beyond.
MedUniverse
A patient case platform founded in 2009, MedUniverse facilitates faster and more efficient engagement between healthcare professionals and pharmaceutical companies, supporting better patient outcomes.
Customers from the pharmaceutical industry are able to create interactive patient cases that can be used to gain insights from specialist doctors and other health care professionals (HCPs). In turn, HPCs can develop their knowledge of the latest treatments and gain insights from the experiences of their peers.
"MedUniverse enables its customers from pharmaceutical and the life sciences industries to make smart decisions based on real-time and regulatory compliant HCP interaction data," says Anna Omstedt, Co Founder and CEO at MedUniverse.
"The interaction data from the HCP's engagement with the patient's case is presented in a dashboard for customers to gain insight into the effectiveness of their medical education, multi-channel marketing campaigns, and their sales force activities."
AITOPYA from Byon8
Founded in the spring of 2015, Byon8 attempts to revitalise the healthcare industry through smart digital solutions.
Its new product AITOPYA is an AI-powered digital medical service for patients and caregivers. The application increases productivity in primary care by 40 percent by providing patients with a series of questions they can answer at home or in the waiting room. The answers are then transferred to the caregiver before either a physical or digital consultation.
"We need to see this type of digital service to maintain quality with increased patient demand," says Josef Murad, CEO at Byon8. "We need to develop these digital solutions in order to make sure the quality of care remains high."
AsthmaTuner from MediTuner
One in ten people suffer from asthma, and while medicines today are very effective, many people are still undiagnosed and aren't receiving the right treatment.
MediTuner is a digital health startup, developing clinically-evaluated solutions for asthma patients. The founders both hold PhDs in asthma studies, and hope the platform will help patients self-manage, leading to improved diagnosis and monitoring while also relieving the economic burden of asthma care.
Patients download the AsthmaTuner app and share access with their doctor or asthma nurse, who easily uploads a treatment plan based on international treatment guidelines. Patients are then able to measure lung function and register symptoms in the AsthmaTuner app to find out which inhaler to use and the recommended dose that particular day. The app also helps to keep track of symptoms and lung function over time.
"Asthma is a disease that varies over time and therefore you need to be able to adjust the treatment, even between doctor visits," says Henrik Ljungberg, who developed the concept with his colleague Björn Nordlund.
Mimerse
Roughly one in four people develop a mental health disorder at some point in their lives, but two-thirds of them never receive treatment.
Mimerse aims to make mental healthcare available to everyone, everywhere, through virtual reality experiences. It is just one of over 60 VR/AR companies in Sweden, many of which are in the healthcare industry.
Mimerse's self-help app helps patients manage and treat their mental health disorders, while also preventing them from worsening by allowing patients to work through a series of experiences.
Developed in collaboration with leading researchers, Mimerse claims to be the first company dedicated to making this kind of mental healthcare readily available to everyone who needs it.
"The mental health system is broken and truly scalable innovation is needed to fix the problem," says Niclas Wijkström, CEO of Mimerse. "We hope that Mimerse's products will start a new era for psychological treatments which leads to more people getting efficient treatment and decreasing the stigma surrounding mental health."
Pilloxa
Poor adherence to medication schedules costs 20 billion SEK every year, and is the cause for 10 percent of all hospitalisations. Contrary to common belief, the young, active population accounts for the majority of the population that medicates on a daily basis as well as being more likely to miss doses than the elderly.
Pilloxa is a patient-centric adherence platform that allows patients to easily track their medicine intake. Patients receive a smart pillbox which uses sensors to detect when a dose isn't taken in time. If missed, a notification is automatically sent to the mobile app. The adherence data can also be used to motivate patients, and to analyse user patterns to see how medicine intake correlates with other health data.
"We believe that in the future, medication will be adapted and optimised to each individual rather than to a group, and we want to be a part of the journey to get there." says Pilloxa co-founder Helena Rönnqvist.
Read more
Health Tech Report - Business Opportunities in Stockholm-Uppsala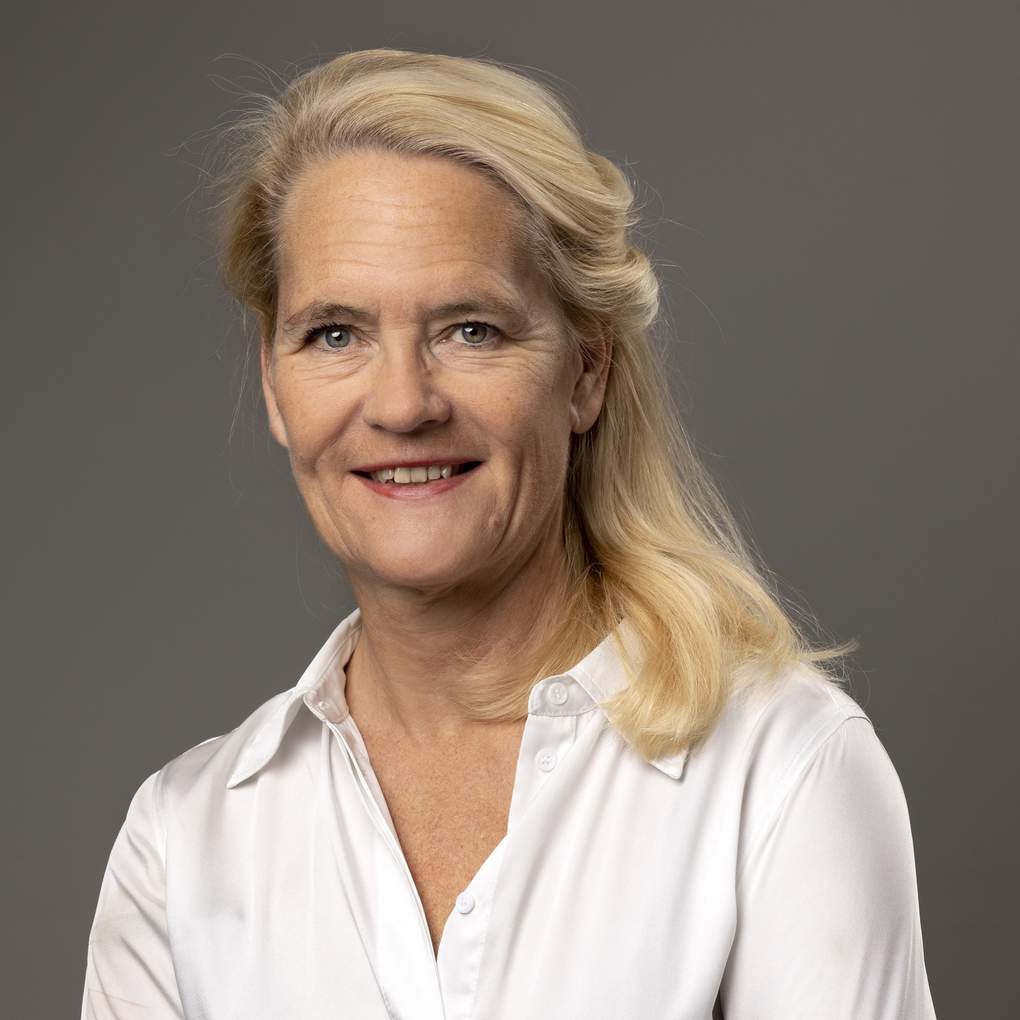 Ylva Hultman
Business Development Manager - Life Science
Phone: +46 (0)8-508 280 65
Mobile: +46 (0)70-472 80 65
E-mail: ylva.hultman@stockholm.se