Stockholm mobilizes to tackle neurodegenerative diseases as global life expectancy increases
The Stockholm-Uppsala life science cluster is one of the world's foremost innovation hubs in the field of healthy ageing. A new report from Invest Stockholm examines how industry, government and universities are collaborating to take on the challenges presented by a rapid increase in incidences of neurodegenerative diseases like Parkinson's and Alzheimer's.
As the average life expectancy continues to increase worldwide, so does the incidence of neurodegenerative diseases. Parkinson's is the fastest-growing neurological condition globally, while the number of people suffering from dementia - of which Alzheimer's is the most common form - is estimated to increase from 50 million today to 150 million in 2050. These often-debilitating diseases can have a devastating impact on quality of life; despite this, R&D funding for Alzheimer's is still only around one twentieth of the funding for oncology.
Sweden leads the UN/EU's Healthy Ageing Index with its population enjoying the highest number of 'healthy life years' out of any European country. Invest Stockholm's new report highlights the collaborative approach Sweden's capital takes to vital research into neurological diseases which will help to achieve early diagnosis and reduce the impact of neurodegenerative conditions on people's lives.
"Universities and institutions devoted to healthy ageing are working closely with healthtech companies to develop new technologies which can support people in old age. Stockholm is a global leader in the field of neurodegenerative diseases and our scientists and business community are keen to transfer their knowledge and experience to the rest of the world, and to welcome new companies to the region," says Ylva Hultman, Head of Life Science Investment Promotion at Invest Stockholm.
"Widespread digitization in Sweden promotes innovation, and recent advances are resulting in the implementation of new technologies that couldn't have been imagined a decade ago. The development of new technologies represents a huge market that will be further expanded as the number of older people increases and more scientific breakthroughs are realized."
Miia Kivipelto, Professor of Clinical Geriatrics at the Department of Neurobiology, Care Sciences and Society at Karolinska Institutet in Stockholm, has experienced Stockholm's collaborative approach first-hand.
"There is a great sense of working together here in Stockholm and we feel very much part of the local community," she says.
"Stockholm is a big city, but it's not a mega city, so we have a critical mass (I'm thinking Karolinska Institutet and Karolinska University Hospital, the Sci Life Lab, the FINGERS Brain Health Institute etc) and we also have a very effective infrastructure to promote cooperation."
The development of new technologies represents a huge market that will be expanded as the number of older people increases and more scientific breakthroughs are made. Stockholm's ehealth ecosystem is already attracting health tech companies from overseas, helped by targeted government support.
"Stockholm provides an ideal environment which minimizes the risks of giving up a secure job in order to become an entrepreneur. There are networks that provide insight, education and, in many cases, access to investment that can help get ideas get off the ground," says Martin Jönsson, CEO of AlzeCure, a Stockholm-based company developing a broad portfolio of symptom-relieving and disease-modifying/preventive drugs for Alzheimer's disease (AD), pain and other serious illnesses of the central nervous system for which there is a great unmet medical need.
Among other challenges, the new report highlights the difficulty of obtaining a correct diagnosis for a cognitive disease or dementia, a process often involving long waiting times which reduces the potential benefits of early interventions. Geras Solutions addresses this issue with its mobile platform which uses AI to simplify and streamline cognitive assessments, while processing and organizing collected data to provide a clinically reliable overview.
"Stockholm has a great start-up community, with plenty of experts nearby at Karolinska Institutet, KTH or Stockholm University who are often open to collaborations and positive towards driving innovation. Besides that, there are excellent incentives, organizations and programs that support start-ups such as Stockholm Science City, EIT Health and Vinnova. Invest Stockholm has recently connected us to pharma organizations that have a strong foothold and focus within the dementia field," says Geras Solutions CEO Rickard Forsman.
The new report also features insightful case studies from Stockholm-based health tech companies Minnity, Pilloxa and Stardots.
Read the full report to find out more ways in which Stockholm researchers and health tech companies are leading the way when it comes to improving quality of life for people with neurodegenerative diseases.
FIND OUT MORE: The most creative life science hub in Europe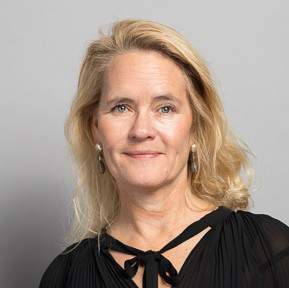 Ylva Hultman
Business Development Manager
Phone: +46 (0)8-508 280 65
Mobile: +46 (0)70-472 80 65
E-mail: ylva.hultman@stockholm.se