Stockholm's fintech community embraces Ukraine's displaced talent
As we wrap up another successful Sthlm Fintech Week, it's safe to say this year's event has been characteristically inspiring and motivating. This year, however, there is much more to reflect on than the learnings and insights from the week-long event.
The war on Ukraine was a prevalent topic, with the spotlight on the displaced Ukrainian talent relocating to Stockholm. Among them is Hanna Khrystianovych, a fintech expert with over a decade's worth of experience in the industry.
If just a few months ago you'd have told Hanna that she would live in Stockholm, she'd have expressed surprise. Until recently, she had been happily living and working in her home country.
When Russia launched a full-scale invasion of Ukraine on 24th February, Hanna's life was thrown into disarray. She was fortunate to be able to transfer to the Stockholm office of Sigma Software Group, the Swedish-Ukrainian IT consulting company where she has been employed for two years. With the help of her Swedish colleagues - and following a 30-hour wait in the car at the Polish-Ukrainian border - Hanna finally made it to Stockholm with her family.
Bringing unique insight to Stockholm's fintech scene
When Sthlm Fintech Week decided to dedicate one of its sessions to the invasion of Ukraine, Hanna reached out to an event coordinator via LinkedIn. After a short meeting, it was decided she would be one of the speakers.
The flexibility and innovative spirit of the fintech community in Stockholm have made a positive impression on Hanna. Stockholm's fintech ecosystem is the third largest in Europe and last year reached a record high for announced investments.
This boom shows no signs of slowing down, especially with talent like Hanna joining the ecosystem. She has previously managed a 200-strong project team and coordinated a full scope merger (legal, operational, technological) of two banks with differing cultures, millions of customers and hundreds of product and service types. Bridging companies' cultures is one of her passions.
Hanna has also spent over a decade striving to modernize and transform Ukraine's traditional financial institutions.
"Ukraine has more than 200 fintech companies, and eight of them are neobanks. Such a growing digital competition increased the pressure on the traditional banking ecosystem. Many banks felt the pressure to keep up with the competition and modernized their architecture by shifting from monolith to microservice," she says.
Hanna also offers insight into how the banks in Ukraine struggled to restore customers' confidence following the outbreak of the war.
"From legislative, regulatory, and fintech perspectives, Ukraine and its financial community have done many right things to ensure that customers trust the Ukrainian banking systems. Even though customers were withdrawing cash from ATMs at the beginning of the war out of fear, the banks restored the financial system's stability and brought back their customers shortly after. This is something extraordinary", she explains.
This allowed Hanna to withdraw cash from her Ukrainian bank using a Swedish ATM. It clearly demonstrates there are similar interests in fostering fintech and bank cooperation in Ukraine.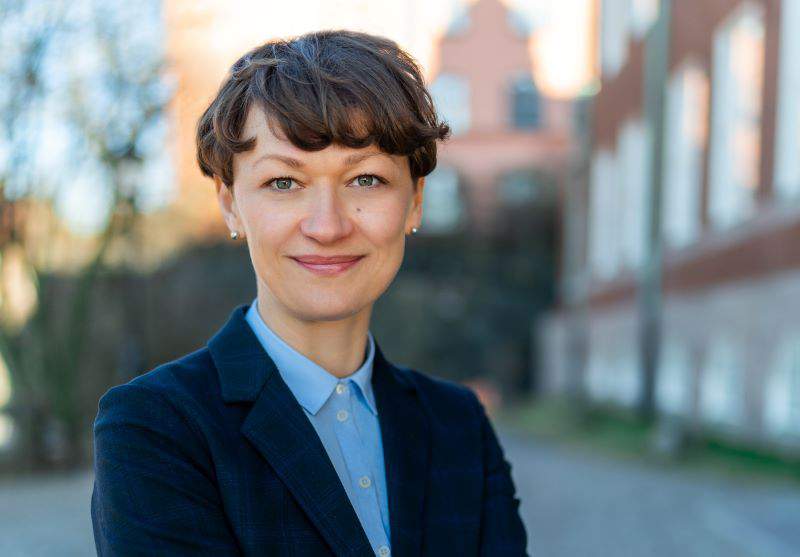 @yaca_photoadventure
Starting afresh but not from scratch
Hanna now brings her unique knowledge and skills to the Swedish fintech scene. While she may be physically present, she still feels unable to focus fully. However, as the weeks pass, she is settling into her new home and is grateful for the support, kindness, and understanding she has received so far.
Small things have made her "relocation" to Stockholm easier, such as an electronic application for a residence permit in Sweden and immediate support for registering her children in the school system.
The high level of English literacy, ubiquity of women in leadership roles, and the warm welcome from her new Swedish neighbors have all made positive impressions. "These are just a few of the small things that make your day when you arrive in a new place."
Hanna now looks forward to resuming her career in fintech and using her skills to do what she most enjoys: merging banks, connecting fintech solutions to incumbent data systems, and coordinating the most challenging integration projects. Despite the sad circumstances in which she finds herself in Stockholm, she is hopeful she can use her extensive experience to help Sweden's fintech industry to flourish.
Article contributed by Michal Gromek & Sajid Nadeem, edited by Invest Stockholm.