Valneva expands in Solna amid spiralling demand for COVID-19 vaccine candidate
Specialty vaccine company Valneva is ramping up capacity at its manufacturing facility in Solna as demand surges for its COVID-19 vaccine candidate, VLA2001.
This expansion is part of a broader move to increase capacity in Sweden and at Valneva's production site in Livingston, UK, after the company communicated its objective of developing a COVID-19 vaccine and later confirmed participation in the UK government's COVID-19 response programme. Valneva expects to initiate clinical trials of its inactivated whole virus vaccine candidate in the fourth quarter of 2020. If clinical development is successful, a first regulatory approval could be granted in the second half of next year.
"We're currently scaling up for commercial production," says Janet Hoogstraate, Chair of the Management Board at Valneva Sweden.
"The drug substance is going to be produced at our facilities in Scotland and the Swedish entity will contribute as the fill and finish facility. The vaccine has to be filled in vials and packaged, and we're going to do that here in Solna. We already have an aseptic filling line and we are now going to set up another one to further extend our capacity."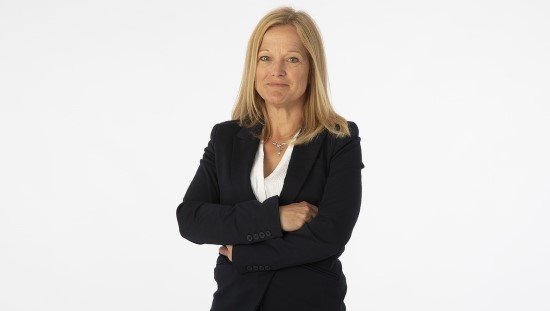 To get a sense of the scale of the project, Valneva has agreed to supply the UK with 60 million doses of the new vaccine during 2021, worth around €470 million. The UK government then has options to add up to 130 million additional doses between 2022 and 2025, for up to €900 million.
The company is also in negotiations with the EU to supply VLA2001, which could mean significant increase in demand for the inactivated vaccine candidate.
"As we all know, there are several vaccine candidates in development using different technologies.. We have chosen a well-established vaccine approach (inactivated virus) with a proven track record that leverages our existing FDA/EMA approved manufacturing platform and could be used in vulnerable populations," says Hoogstraate.
In addition to taking a classical, inactivated vaccine approach, Valneva's COVID-19 vaccine candidate also likely requires standard cold chain (2 to 8° C) storage, which is an advantage over some of the other, newer approaches currently being tested
"What we are doing here is clearly unprecedented. We are bringing an average development vaccine cycle of 10 years to only 18 months. But there is one thing Valneva will not compromise with and that is safety," says Janet Hoogstraate. She adds that Valneva is absolutely committed to making a major contribution to the global need for a vaccine and is also in discussions with additional potential partners.
"Valneva Sweden is the only commercial vaccine manufacturer in Sweden involved in COVID-19 fill and finish operations and we are hoping to get the support of both the national and local authorities for the development and manufacturing of our COVID-19 vaccine," says Janet Hoogstraate.
Karolinska Institutet closes in on DNA-based coronavirus vaccine
Also in Solna, Karolinska Institutet is home to some of the world's most widely anticipated Covid-19 vaccine trials.
A team led by Professor Matti Sällberg has developed 12 DNA-based vaccine candidates and is in the process of selecting a single most viable candidate. The testing was made possible by EUR 3 million of emergency EU funding awarded jointly to Karolinska Institutet and Cobra Biologics.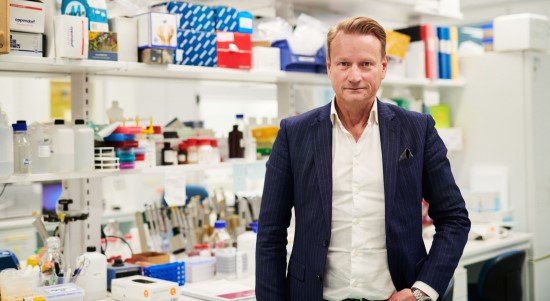 DNA vaccination is based on relatively new technologies and has never before been produced on a scale necessitated by Covid-19, but when scientists in China sequenced the virus's genome, vaccinologists the world over quickly got down to work.
While Sällberg's team has worked much faster than normal, he is also keen to stress that he is not racing to be first to release a viable Covid-19 vaccine, choosing instead to focus on a longer-term solution for tackling future coronaviruses.
"That would mean that the next time there is a coronavirus outbreak—and it will happen again—you have an effective vaccine available and don't need to start all over again," says Professor Sällberg on the Karolinska Institutet website.
"We will have to live with this virus. It is a consequence of the merger between our old agricultural society, where you live close to and trade with animals, and today's globalized world, where you can fly around the earth in 72 hours. It is a perfect storm for a virus to thrive."
For more information on the Stockholm region's thriving LifeScience sector, please contact Ylva Hultman. Details below.