Wave of investments washes over Västerås
In the space of one very hectic week Västerås further cemented its position as a key northern European hub for innovation in multiple sectors.
Speaking at a Stockholm Business Alliance seminar, Torbjörn Bengtsson, Director of Investment Promotion at Invest Västerås, laid out the details of an unusually active week for the central Swedish city.
"First up was Northvolt, which announced that it planned to double its footprint, capital and substantially add to its current 300-400 staff in Västerås."
The expansion of the battery manufacturer's research facility in Västerås is expected to account for more than SEK 1.5 billion of a planned SEK 5.5 billion investment nationwide. The company anticipates that the new Northvolt Labs Campus will serve as a European center for electrification and sustainable battery production.
Reacting to the plans earlier this year, the Swedish government said in a statement: "The electrification campus will enable a scaling up of the demonstration line for industrialization of battery cells and increased collaboration with the automotive industry, start-ups and academia."
The decision by Northvolt, arguably the fastest-growing company in Europe, to expand in Västerås goes a long way towards confirming the city's status as a leading hub within electrification. This message was further hammered home a few days later.
"Westinghouse Electric revealed that it had a contract to build a new production line right across the road from Northvolt."
Westinghouse has long been a household name in Västerås. The company already has its Swedish headquarters in the city as well as a fuel factory and the LWR Service Center.
Torbjörn Bengtsson then received confirmation of another large-scale project slated for production a couple of hundred metres away in the thriving Finnslätten industrial district.
"Just two days later Bombardier announced it was opening a global innovation centre for railway and e-mobility in Västerås."
Bombardier said the new railway and e-mobility Test and Technology Centre would bring industrial, academic and scientific partners together to focus on the next generation of clean electric propulsion technology.
Sweden's Minister for Business, Industry and Inovation, Ibrahim Baylan, hailed Bombardier's choice of Västerås as a development that would "further strengthen Sweden as one of the most innovative countries in the world, with a tradition of collaboration between business, academia and the public sector."
Northvolt also welcomed Bombardier's expansion:
"Bombardier Transportation's Test and Technology Centre is a great addition to a growing e-mobility ecosystem in Sweden. We are looking forward to having it next door to us at Northvolt Labs in Västerås, and we are eager to explore the vast opportunities to collaborate on testing, attracting talent and expanding the ambitions of Mälardalen as a world leading region for electrification," said Peter Carlsson, CEO and cofounder of Northvolt.
Torbjörn Bengtsson recalled:
"Later that same day we had the opening of a production facility for Scandinavian Gene Synthesis, which manufactures synthetic DNA."
Explaining the decision to open a production facility in Västerås SGS site manager Dr. Uwe Dehnert told Invest Västerås (in Swedish):
"First and foremost we needed to increase our production capacity."
Covid-19 has led to a surge in demand for SGS's products and the Västerås facility will enable the company to more than treble its output.
Dr. Dehnert also echoed sentiments expressed by Northvolt and Bombardier:
"The whole context here at Finnslätten, which is characterized by very interesting companies, makes it an environment that we believe will be positive and inspirational for us."
He also highlighted the district's proximity to Mälardalen University and ABB High School, as well as access to the labour market in Uppsala and Stockholm.
Invest Stockholm's Head of Establishments and Investments Erik Krüger, who hosted the recent seminar, was thrilled to see companies lining up to expand their businesses in the wider Stockholm region.
"Both Västerås and Eskilstuna have had a fantastic few months. Both are members of the Stockholm Business Alliance, a partnership that has proven to have mutual benefits for all 53 municipalities involved. Together we are making the Stockholm region the strongest business hub in northern Europe."
Read more about the Stockholm Business Alliance. Contact Erik Krüger (details below) for further information on how Invest Stockholm can help companies invest and establish in the Stockholm region.
Watch Torbjörn Bengtsson and Manuel Brändeborn, Head of Marketing at Eskilstuna Logistik & Etablering, speak at the 16 October Stockholm Business Alliance seminar (in Swedish).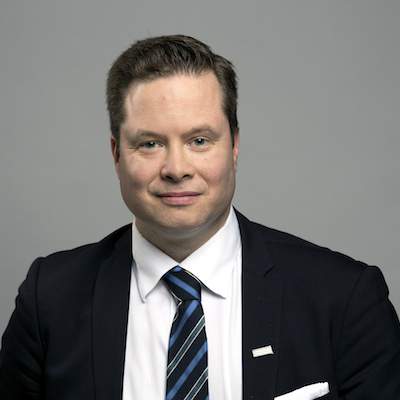 Erik Krüger
Head of Investment and Establishments
Phone: +46(0)8-508 280 87
Mobile: +46(0)70-472 80 87
E-mail: erik.kruger@stockholm.se