What is Stockholm Business Alliance? 
Stockholm Business Alliance (SBA) is a partnership spanning 56 municipalities across eight counties with a focus on helping foreign companies get established in the region. 
Since its inception in 2006 the partnership has provided free advice and professional services to a wide range of international firms seeking to relocate to the Stockholm region.
We are determined to keep our place as Europe's foremost region for sustainable growth, and we want you to be part of our success story.
Please contact Erik Krüger, our Head of Investments & Establishments, or Negar Sabaghzadeh, Business Development Manager, if your company is interested in establishing a presence in the Stockholm region.
Erik Krüger
Head of Investments and Establishments
Phone: +46 (0)8-508 280 87
Mobile: +46 (0)70-472 80 87
'Simple set-up, and a straightforward business culture'
Our Business Development Manager Negar Sabaghzadeh works closely with international firms looking to establish a presence in Stockholm. 
As she explains:
"Many of our clients want a plug-and-play process, a quick and easy establishment, and they realise that compared to other European cities that's what they get here as it's a simple process to set up and the business culture is very straightforward."
"Companies have thriving markets and access to great talent, especially in tech and IT, while for employees, openness and equality are benefits we hear again and again."
Negar Sabaghzadeh
Business Development Manager
Phone: + 46 (8) 122 80 60
Mobile: +46 (0) 76 122 80 60
Live and work in the Stockholm region
International professionals explain the advantages of living in communities outside the city of Stockholm, from Värmdö in the Stockholm archipelago to Eskilstuna, just an hour's train ride away.
Explore the Stockholm region
Which municipalities make up the Stockholm Business Alliance?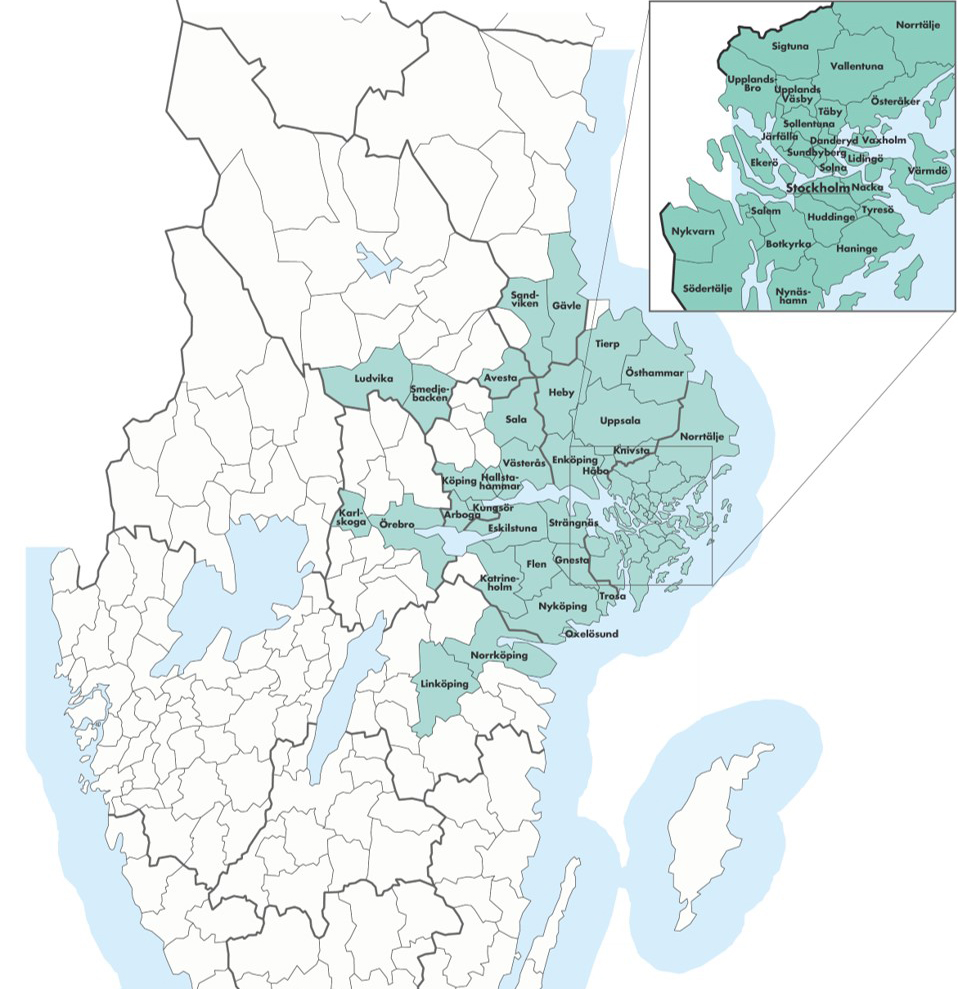 Stockholm county:
Stockholm, Danderyd, Lidingö, Sollentuna, Solna, Sundbyberg, Täby, Upplands-Bro, Upplands Väsby, Sigtuna, Vallentuna, Ekerö, Nacka, Värmdö, Haninge, Tyresö, Nynäshamn, Huddinge, Botkyrka, Nykvarn, Södertälje, Norrtälje, Järfälla, Österåker, Vaxholm, Salem
Uppsala county:
Uppsala, Knivsta, Heby, Håbo, Enköping, Östhammar, Tierp
Södermanland county:
Eskilstuna, Nyköping, Oxelösund, Gnesta, Trosa, Katrineholm, Flen, Strängnäs
Västmanland county:
Västerås, Hallstahammar, Arboga, Kungsör, Sala, Köping
Örebro county:
Örebro, Karlskoga
Gävleborg county:
Gävle, Sandviken
Dalarna county:
Avesta, Ludvika, Smedjebacken
Östergötland county:
Norrköping, Linköping